All of the following images are from our first annual Windsor, Canada trip. I continue to collect pictures from this great event, so I'll add more as I get them. Did you go on Windsor 99? Do you have a pic that isn't here that should be?? E-mail me!
This is Casino Windsor. It was where we stayed. It is the ONLY real place to stay in Windsor... well, in my opinion anyway.
This is the English pub that was "found" during a beverage run. Why am I not in the pictures you ask? Oh yes, they went without me. Way to be, peoples!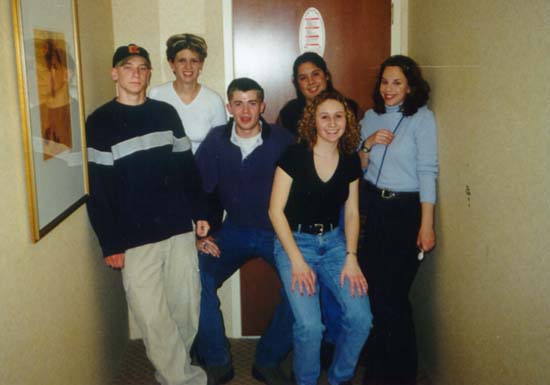 And this is currently the only pic I have from inside our room. Yes, it is quite obvious that Rick is very excited about going out...
(c) 1999 Raymond Whaley